Downgauge your packaging film
for compression multipacking
All of Qubiqa's multipack and bundler machines now come standard with the proprietary FlexWeld welding mechanism, which was created mainly for MDO film.
With more than 70 FlexWeld welding systems currently in use globally in the insulation business, the FlexWeld has a strong track record. Most of our clients are considering futures where actions to save resources and improve sustainability are given top priority.


There are several machine types and applications where the FlexWeld welding technology may be employed. The examples beside demonstrate a vertical application with two Servo-drives, allowing the welding position to be adjusted in accordance with the package height.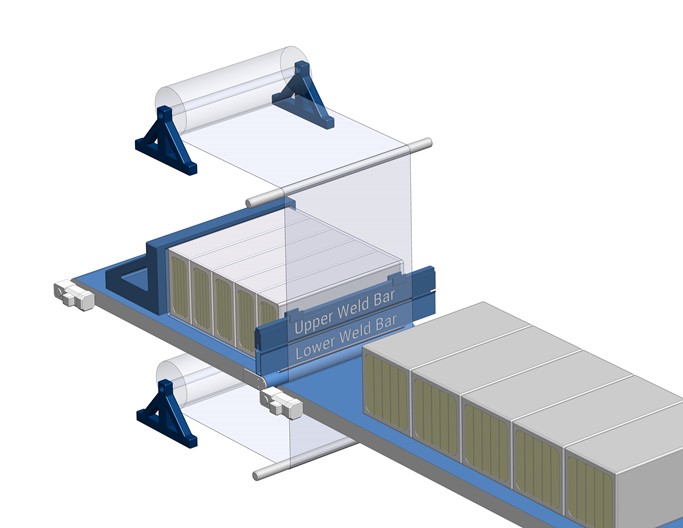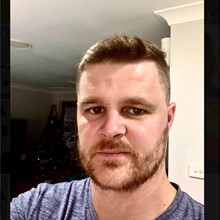 We were very happy with the upgrade to the FlexWeld. A successful upgrade that will benefit our business and quality in the future.
Andrew Dowsley Engineering Manager CSR Masonry & Insulation Bradford, Monier, PGH
How it works
The plastic film sealing (weld) is always the weakest point in a multipack. To obtain strong welds in MDO film when producing multipacks under compression, it is necessary to control the tensioning in the film during the sealing process.

Qubiqa developed a welding bar that gives strong welds in MDO film when compression multipacks. The result is one of Qubiqa's sustainability offerings – we call it the FlexWeld
Q&A
Non-Qubiqa Multipack machines
Qubiqa and non-Qubiqa Multipack machines with conventional welding systems can be upgraded to FlexWeld systems.

Investment pay-back time for the FlexWeld 
This makes the investment pay-back time for the FlexWeld upgrade very attractive, typically less than one year.
Film types
The FlewWeld system can work with various film kinds and thicknesses, making it incredibly flexible.
Sustainability & e
fficient use of resources 
Another advantage of MDO film is since the MDO film is pre-stretched, the bundles or multipacks will not grow over time because the MDO film is not expandable like conventional PE film.
MDO films are also available on the market with recycled content. For example:
Formifor Sustane is an MDO film with 30% - 50% recycled content achieved via a circular economy concept [1]. Some other plastic film producers on the market are Rani[2] and Barbiere [3]
Want to know more about the European Union's Green Deal ? 
Qubiqa as a partner 
We offer a wide range of engineering services for process optimization and can assist you through the various stages of developing the perfect solution for your new automated equipment.
We take care of the automation project on a turnkey basis, from concept development to detailed design, manufacturing, installation, and commissioning, ensuring the most optimal solution for you as a customer.
Our core values include doing everything necessary to do what is necessary for you to succeed. Once commissioning is complete, our aftercare staff, which offers a 24/7 service globally, is committed to helping you as a partner throughout the entire life cycle of your equipment.