Enhance your productivity with Qubiqa automation solutions
Qubiqa supplies standalone equipment and complete, automated end-of-line systems designed to handle a wide range of your products.
To stay ahead of the competition and to meet market demands, production companies need efficient, environmentally sustainable operations for packing, stacking and palletizing. Qubiqa can offer you our expertise, experience and know-how as technology provider of automated, logistic end-of-line solutions that will enhance your productivity.
We are ready to help you optimize the last stage of your production process through automated solutions for packing, stacking and palletizing of your end products. Our innovative solutions are based on a range of in-house, standalone equipment with proven technologies, which can be customized to your specific needs and delivered as an integrated, turnkey package.

We have many years of knowledge within these industries: 
Realizing opportunity?
Contact me
Martin Valgren
Director of Aftersales & Automation
Let us help you tailor a solution especially for you, ensuring the required capacity and quality for future growth.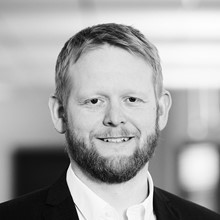 We supply solutions for (m)any logistics challenges on a turnkey basis!
Morten Seeberg CEO
Capacity, productivity and quality
Our focus on capacity, productivity and quality helps customers run a safe, highly efficient and cost-effective operation that is easy to instantly scale to current production needs. Qubiqa's fully automated solutions incorporate in-house programmed robots that perform various operations during the stacking and palletizing process, in particular. 
We supply solutions for many logistics challenges on a turnkey basis, primarily end-of-line solutions for
furniture & kitchen products (kitchen assembly lines, flat-packing lines etc.)
roof tiles and bricks
gypsum boards and similar products
nonwoven rolls, geosynthetics etc.
cement fibre boards
ceiling/wall panels such as acoustic panels, cement-bonded wood panels etc.
biomass
insulation
What end-products are you packing and/or stacking?
What packing material do you use?
Contact our experts and lets us have a dialogue on how we can help you boost your productivity with a Qubiqa automation solution.
Electric control and data systems help improve your production
Data collection and the exchange of data with ERP systems and other shop floor systems contribute to the future-proofing and efficiency improvement of your production.
We offer process solutions that apply the latest technology, such as
Process visualization on SCADA systems, HMI or dashboards where you want and when you want

Cloud solution
Edge computer
VPN connection
BUS and network systems
PLC systems
Servo, position and axis controls
Engineering services
We offer a wide range of engineering services and can assist you through the various stages of developing the perfect solution for your new automated equipment.
Concept development 
Price estimates
3D layouts 
Simulation & animation
Bid material & request for quotation
Time schedule & planning
Project management
Support 24/7
Equipment does require maintenance, and we are ready to give advice, supply spare parts or assist in any other way.
We also know that operators come and go. Sometimes you may even feel that you are constantly training new staff. We can assist with onsite or online training.
At some point during operation, your equipment will inevitably cause some kind of stops - and very likely at the most inconvenient time.
Therefore, we offer a 24/7 hotline service that is manned by our highly skilled and experienced programmers.


Read more about our support and aftersales service
We offer


24/7 hotline
maintenance system
spare parts
expert advice and consulting
preventive maintenance
user training
upgrade of facilities and systems.