Professional support – Customized service solutions
Secure and optimize your operation with Qubiqa as your full, life-cycle partner.
To contribute to your success, Qubiqa Aftersales are dedicated to supporting you as a partner throughout the entire life cycle of your equipment. 
We understand that your overall production efficiency and equipment reliability are the keys to a profitable business. Increased up-time and lower costs are daily goals that you must meet in order to be competitive and successful.
Changes in your markets can also create new demands on your production line, and we are ready to discuss your options for upgrading your existing equipment to match new markets or regulatory requirements.
How do you enhance your productivity – maximizing up-time and maintaining a high performance?
Equipment requires maintenance. Scheduled service combined with the know-how of experienced, skilled service specialists will ensure that your equipment is always in optimal condition.
Get access to our proven and successful combination of tailored aftersales offerings, expertise and experience.
Protect your investment and stay ahead of your competitors with Qubiqa Aftersales offerings
Upgrade of facilities and systems
We offer turnkey upgrades of your equipment:


Capacity upgrades
Expansion and modification of systems
Expansion of functionality
Lifetime extension upgrades
Optimization of operational reliability
Relocation of facilities
Upgrade solutions include both control systems, electrical and mechanical solutions. We have a great deal of experience with all of the above upgrade solutions with an insight into the combination and integration of new and old equipment. Furthermore, we have a thorough knowledge of a wide range of existing and special, customized solutions.
Realizing opportunity?
Contact me
Martin Valgren
Director of Aftersales & Automation
Let us help you tailor a solution especially for you, ensuring the required capacity and quality for future growth.
Service agreement
When operating your equipment on a daily basis, wear and tear is a normal and inevitable consequence. You can improve the performance of your equipment through continuous monitoring and by keeping it maintained in an optimal condition.
You tell us what you need, and we offer you a tailored service agreement of scheduled services, which extend the life-time of your equipment, maximize production efficiency and gives a better return on your investment.
You can get even more value from your service agreement by combining it with other of our aftersales solutions as described in the following.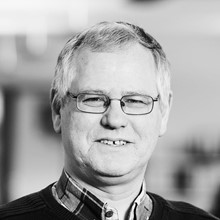 Scheduled service combined with the know-how of service specialists will ensure that your equipment is always in optimal condition.
Niels Toft Sales Manager
Hotline service 24:7
At some point during operation, your equipment will inevitably cause some kind of stops. For a high level of troubleshooting and a fast option to keep your production running, you can use our hotline service - simply call EU 0045 53 68 01 99 / US 844 600 01 99
We offer a Hotline Service Contract that includes the possibility of secure, remote online connection and guaranteed response times.
We are ready to assist you with remote support on Qubiqa equipment, whether it is PLC issues  or - as an option - phone support for mechanical and electrical issues. The hotline is manned around the clock by experienced technicians and PLC specialists, who are familiar with the function of your machines.
Customers who have not signed a Hotline Service Contract with Qubiqa are also welcome to contact our hotline. However, in these cases we cannot offer a guaranteed response time and remote access to your machines may not be possible.
Service hotline
 (EU) 0045 53 68 01 99
(US) 844 600 01 99
Preventive maintenance inspections
Qubiqa's preventive maintenance inspections ensure that your systems are always up-to-date, and that downtime is kept at a minimum. Our skilled service technicians – many of them with a life-time of experience – visit your plant regularly to audit your equipment. After each visit you will receive a report with comprehensive information describing the status and condition of your system. The report also gives our expert recommendations on what to replace or overhaul, and which spare parts to stock with optional pricing to extend the life-time of your equipment and minimize the repair cost and repair time.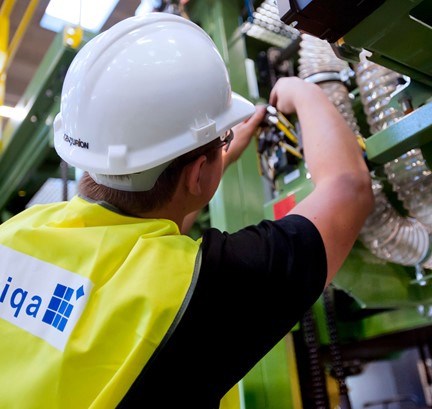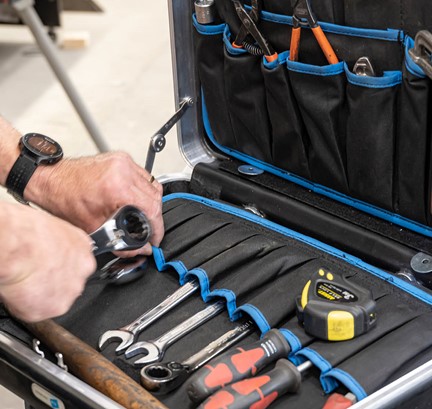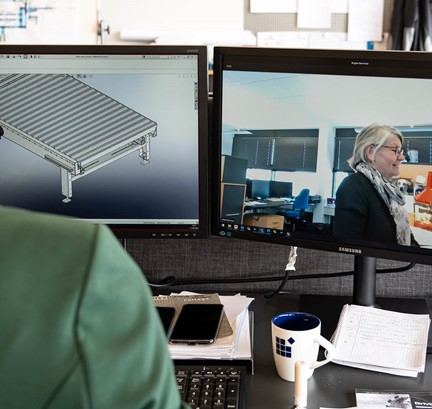 Continuous Monitoring System
If you want to improve your production on your existing machinery, you should consider collecting and analyzing data from your daily production.
Experience shows that such data gathering is highly beneficial in providing objective information of the production on each individual machine. Qubiqa have developed a system to collect and present such data. Qubiqa also offers supervision of data and quarterly feedback on main running parameters.
Main features of Qubiqa's data storage and analysis system


Optimization of production based on objective data
Optimization of machine performance based on objective data
Intelligent maintenance based on relevant machine usage data
Analysis of machine performance data for optimization of machine performance.
Spare parts agreement
Ensures that the right spare parts are always on stock. Stoppages are expensive and require prompt remedy. Therefore, the right spare parts should always be on site for the system to operate full time and come to as few and brief standstills as possible.

Also, for this purpose Qubiqa offers a customer-adapted solution with customer discounts in proportion to the amounts of parts purchased. Customers with a service agreement get a further 5 per cent discount on spare parts.
User training
We offer thorough user training adjusted to your system. We train both operators and maintenance staff. The training is focused on the system in question and takes place either at Qubiqa or on site.
Expert advice and consulting  support
Qubiqa offers consultancy support with analysis of the customer's needs and the capability of the system, including suggestions for optimizations of the customer's system and their implementation.
This way the customer can be certain that the system remains up-to-date and ready to meet new demands for increased productivity.


Rent-a-supervisor
It is often an advantage to have a supervisor present, for instance when commissioning new systems or during peak seasons or campaign periods.
If you have a project but are not entirely certain how to approach it, you can rent one of Qubiqa's experienced technicians. The supervisor will be on site to analyze and suggest solutions for your project. We recommend this service both during project commissioning and in case you have a project that has gotten a little off track.