Your Preferred Partner in Cold End Solutions
Our insulation handling equipment (stackers, packing machines, multipack machines, palletizers etc.) is designed and developed for the handling of all types of insulation including stone wool, mineral wool, polyester, fiberglass, wood fibre, cellulose, sheep's wool and vacuum insulation products.
Our goal and purpose is to increase your efficiency. Choosing Qubiqa as your supplier will help you sleep at night in the knowledge that you have opted for an efficient solution that fully meets your requirements and delivers the expected capacity and increased earnings.
We will stay with you throughout the entire process, performing the commissioning of your system and ensuring the proper training of your operators.
We know that every customer has their own, very specific requirements, which is why we design your system based on your requirements.
One of the features that makes Qubiqa's equipment stand out, is the ability to compress the wool without damaging the product.
We are experts in solving your challenges. Our focused approach is based on high requirements for innovation, intelligence, stability, and service.
No matter if you need a complete system or a minor upgrade - we bring you efficiency.
Realizing opportunity?
Contact me

Benny Laursen
Key Account Manager
Let us help you tailor a solution especially for you, ensuring the required capacity and quality for future growth.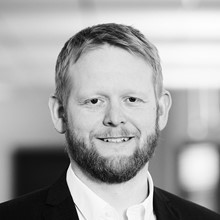 No matter if you need a complete system or a minor upgrade – we bring you efficiency.
Morten Seeberg CEO
All insulation handling solutions and equipment from Qubiqa
include integrated, electronic control and data systems for logical and easy operation of even the most advanced and complex systems


are specifically designed to operate in the very harsh production environment of an insulation manufacturing plant.
We create the best possible solutions for our customers through
knowledge of and experience with the insulation manufacturing industry, its products and production processes


sound project and financial management


highly skilled engineers and technicians, who constantly challenge themselves in close collaboration with our customers


a fair share of creativity.
Boost your productivity with intelligent insulation handling solutions
Your challenges is our fuel to keep developing complete cold end solutions that increase your output, minimize your downtime, and reduce the environmental impact. Our turnkey solutions for handling insulation materials are designed to meet your specific needs and requirements.
To drive down your cost and to ensure easy operation and maintenance, we have developed proven on-line modules that are reliable and fast to install and put into operation. Qubiqa's modules are configured to match your specific needs for handling various types of insulation products. We can customize our standard machines or develop new equipment for your special applications as per your requirements. 
Many of our solutions incorporate robots that perform various operations during the stacking and palletizing process in particular. The robot tools used, are specially designed by Qubiqa for the intended purpose or purposes, as one robot often executes more than one function within a process.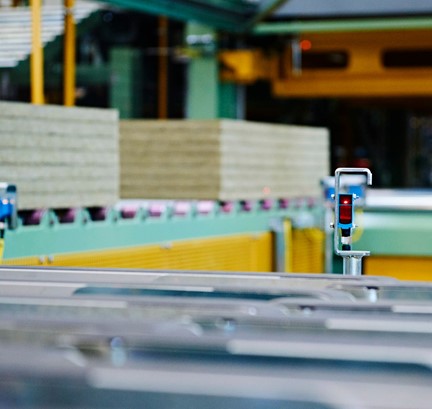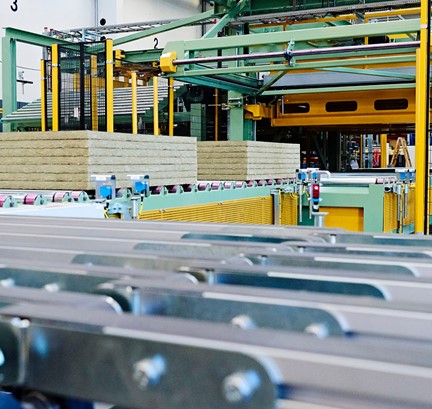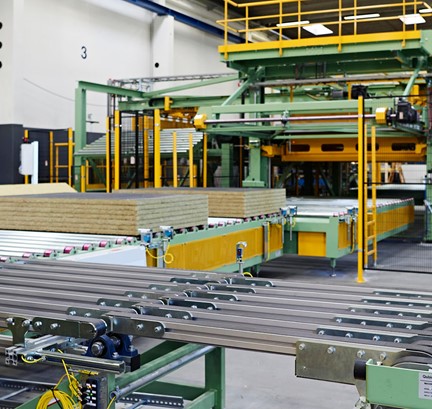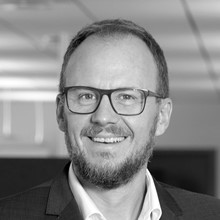 Cold end solutions that increase your output, minimize your downtime, and reduce the environmental impact!
Anders H. Andersen Sales Director
Electric control and data systems help improve your production
Data collection and the exchange of data with ERP systems and other shop floor systems contribute to the future-proofing and efficiency improvement of your production.
We offer process solutions that apply the latest technology, such as
Process visualization on SCADA systems, HMI or dashboards where you want and when you want

Cloud solution
Edge computer
VPN connection
BUS and network systems
PLC systems
Servo, position and axis controls
Engineering services
We offer a wide range of engineering services and can assist you through the various stages of developing the perfect solution for your new automated equipment.
Concept development 
Price estimates
3D layouts 
Simulation & animation
Bid material & request for quotation
Time schedule & planning
Project management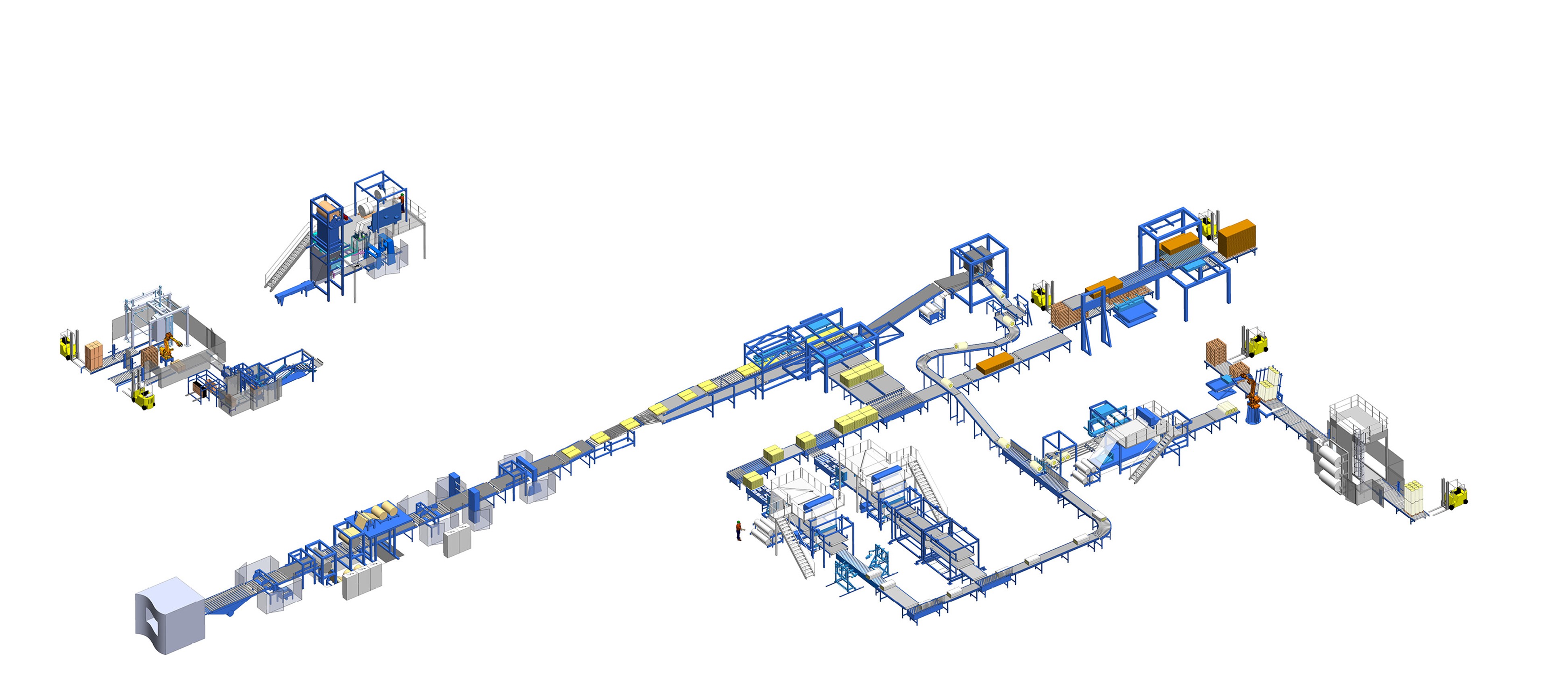 Support 24/7
Equipment does require maintenance, and we are ready to give advice, supply spare parts or assist in any other way.
We also know that operators come and go. Sometimes you may even feel that you are constantly training new staff. We can assist with onsite or online training.
At some point during operation, your equipment will inevitably cause some kind of stops - and very likely at the most inconvenient time.
Therefore, we offer a 24/7 hotline service that is manned by our highly skilled and experienced programmers.


Read more about our support and aftersales service
We offer


24/7 hotline
maintenance system
spare parts
expert advice and consulting
preventive maintenance
user training
upgrade of facilities and systems.