Customer-adapted engineering solutions
With Qubiqa as your engineering partner you get decades of experience combined with creative solutions giving you the best solution. 
We offer a wide range of engineering services leading you through the different stages of developing the perfect solution for your new automated equipment. 
Concept development – decades of experience working for you
Based on our many years of experience and our deep knowledge of automation, we often get involved in developing new production line concepts. You will experience short response times and concepts so detailed that - with very little effort - you can present them to your organization.   
Realizing opportunity?
Contact me

Christoffer Friis Nielsen
Key Account Manager
Let us help you tailor a solution especially for you, ensuring the required capacity and quality for future growth.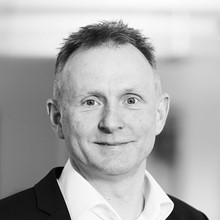 At Qubiqa, planning and time schedules are a part of our daily business. Therefore, you will experience an efficient and straightforward approach to this task.
Benny Laursen Key Account Manager
Exact budget estimates at the early stages
Based on our extensive project database, we are able to calculate very precise price estimates even at the early stages of a project. This way, you will always work with realistic figures, thereby avoiding unpleasant surprises later in the budget phase.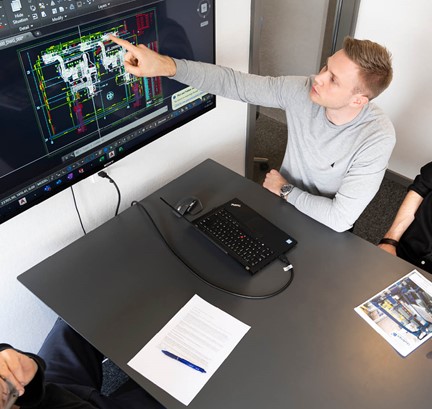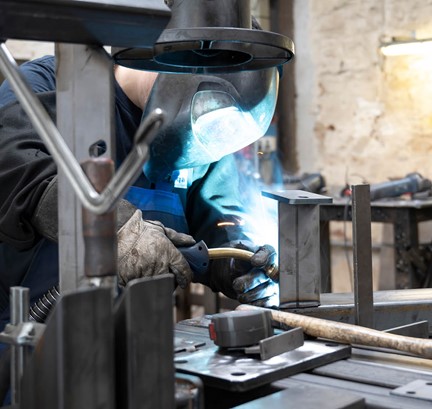 3D layouts make things clear
We always supply a detailed 3D drawing together with our budget estimate. This way we reduce the risk of misunderstandings and it enables us to clarify many details before you order the equipment. 
Animation and simulation – better understanding
If required, we will animate or simulate the 3D drawings, so we all get a better understanding of how the equipment works. Simple movements can often make things clearer and allow us to react if something is not as expected.
Bid material and request for quotation
If your engineering resources are limited, we offer to be your extended engineering team. With our experience and know-how gained through decades in the industry, we will prepare high-quality bid packages or requests for quotations. You will get flexible engineering resources working together with your organization in gathering the data needed and presenting it to third party vendors.  
Time schedule and planning
Planning can be difficult, especially if you are not working with this on a day-to-day basis. At Qubiqa, planning and time schedules are a part of our daily business. Therefore, you will experience an efficient and straightforward approach to this task.
Project management
For decades, we have managed small, medium and large-scale projects in many countries around the globe. We understand and respect different cultures and their specific approach to project execution. We offer to be a part of your project management team as a flexible and knowledgeable partner.  
Support 24/7
Equipment does require maintenance, and we are ready to give advice, supply spare parts or assist in any other way.
We also know that operators come and go. Sometimes you may even feel that you are constantly training new staff. We can assist with onsite or online training.
At some point during operation, your equipment will inevitably cause some kind of stops - and very likely at the most inconvenient time.
Therefore, we offer a 24/7 hotline service that is manned by our highly skilled and experienced programmers.


Read more about our support and aftersales service
We offer


24/7 hotline
maintenance system
spare parts
expert advice and consulting
preventive maintenance
user training
upgrade of facilities and systems.